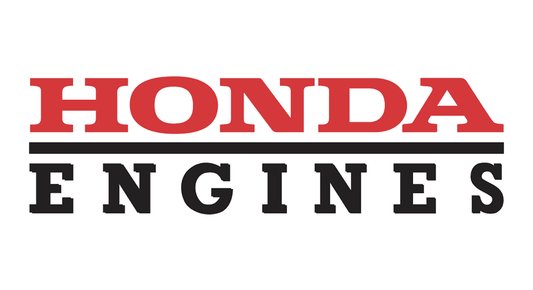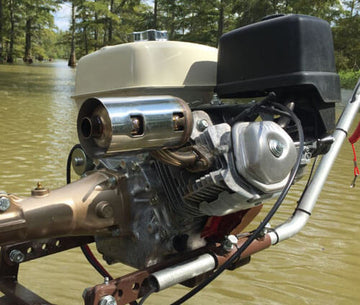 Honda and Clone Exhuast- Stainless Steel- 6.5HP and 8-13HP
Stainless Steel, High Quality Exhaust - Increase performance of engine and noise is directed towards the back of the engine.  Very high quality welds and thick mount that won't warp with heat.
Not as easy to grab and burn your hand like the stock mufflers.  This sticks out away from the engine.   Gives a nice "roar" to your engine.
Hear it here-  Mud Motor Carb Tuning - YouTube
(Please note- Although approved by Honda in Thailand, adding an aftermarket exhaust  to your motor may affect your warranty. Please consult your motor manufacturer)
Find out more